Check out this website for queer culture, literature and art.
glbtq.com

Poem of the Week
In celebration of Gay Pride Week, we bring you a poem by the late Audre Lorde.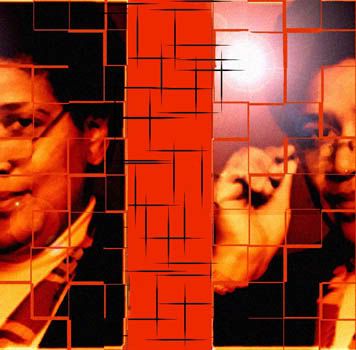 Audre Lorde - 1934-1992
Well-known essayist and poet, Audre Lorde described herself as black, lesbian, feminist, poet, mother, and warrior. Through her writing and activism, she fought for African-American rights. Her work is lyrical and socially aware, infused with lesbian consciousness. Her writing on the topic of poetry challenges that it should not be a sterile word play, but a "revelatory distillation of experience." She produced ten volumes of poetry, five books of prose, received numerous awards and honors, and was the New York State Poet Laureate from 1991-1993. Lorde died after fighting a 14-year battle with breast cancer.

Making Love To Concrete

An upright abutment in the mouth
of the Willis Avenue bridge
a beige Honda leaps the divider
like a steel gazelle inescapable
sleek leather boots on the pavement
rat-a-tat-tat best intentions
going down for the third time
stuck in the particular

You cannot make love to concrete
if you care about being
non-essential wrong or worn thin
if you fear ever becoming
diamonds or lard
you cannot make love to concrete
if you cannot pretend
concrete needs your loving

To make love to concrete
you need an indelible feather
white dresses before you are ten
a confirmation lace veil milk-large bones
and air raid drills in your nightmares
no stars till you go to the country
and one summer when you are twelve
Con Edison pulls the plug
on the street-corner moons Walpurgisnacht
and there are sudden new lights in the sky
stone chips that forget you need
to become a light rope a hammer
a repeatable bridge
garden-fresh broccoli two dozen dropped eggs
and a hint of you
caught up between my fingers
the lesson of a wooden beam
propped up on barrels
across a mined terrain

between forgiving too easily
and never giving at all.