What am I eating?
A big old slice of humble pie.
I had big plans for this post. Autumnal plans. It was going to smell like crunching leaves, Ugg boots, overpriced lattes vaguely reminiscent of pie, and Halloween decorations at Target.
It was going to be glorious.
I had all of my ingredients spread out on the counter. Pumpkin, chocolate chunks, applesauce, baking powder, fat, spices, general yumminess, ALL OF MY HOPES FOR THE FUTURE!
I am a deft hand with baking, and went about preheating my oven, pouring my bloody mary, adding sugar to fat to pumpkin. I inhaled the rich fragrance of the cinnamon and clove, the echoes of pumpkin bread past ringing in my olfactory system. I could taste the outcome of this cakey bread already, when, while taking a sip of my tomatoey glass of happy, I realized I was completely out of nutmeg. How does that even happen? I bake with the pod all the time.
The loss of the nutmeg turned out to be the least of my concerns. On the precipice of peripeteia, and having no knowledge of my doom, I pressed on. I made the sorrowful decision to use a pre-mixed pumpkin pie spice that was given to me in a gift box, making quick work of the dirty task, pretending I wasn't cheating my eaters out of something richer, more exact. I folded the beaten aquafaba into the dense batter, smiling at the glossy shine of the orange mixture. It looked perfect. There was a good chance that not a single person would be able to tell that this cake was a sham--just like the weight listed on my resume.
I filled the loaf pan to 3/4 full and tented a mushroom shaped foil dome over its top. I set the timer on my oven--fifty minutes. Not one more, not one less. I'd make this recipe dozens of times. I just knew.
As the buzzer sounds, Mary and I have become quite cozy on the sofa, looking out into a gray and bleak Brooklyn sky. I amble toward my prize, donning my thick oven mitts emblazoned with their weird cow-leopard pattern, and pull the steaming treat from the scorching interior.
It was beautiful. A perfect crack graced the peak of the rounded loaf's top, with specks of chocolate running over the edges, dark into the sides of the pan. The edges pulled away just slightly, and it looked airy and fresh. I couldn't discern a distinct difference in smell with the unholy spice mix added, and thought it actually smelled perfect. Warm and soothing. After letting it cool for nearly an hour, I began to slice.
The first slice looked so perfect and so delectable I had to take a bite. Rapture. It was like I'd managed to transform everything I love about Autumn in NY and make it sweet and fattening. It was like that one time I saw the guy with the cat on his head NOT being an asshole to tourists, or when Summer smelled good. Or when Whole Foods had no line at the express checkout.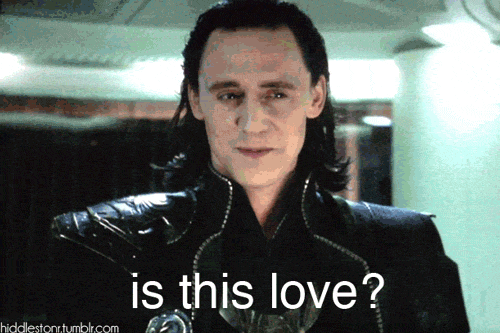 The second slice was just as magnificent. Crumbly bits of heaven laced with chocolate made me weep with joy.
But the third slice.
The third slice.
Raw. Gooey. Undone. Just like ALL OF MY HOPES AND DREAMS FOR THE FUTURE. The top was already too brown to be able to put it back in the oven. Oh Lord, what happened? How?
Then I look at the used teaspoon measure and unused tablespoon measure. You see, in a loaf cake, you have to use quite of bit of leavening to get it light enough to bake all the way through. Those bubbles are crucial, especially in vegan baking, which tends towards denser cakes. I only used 1 teaspoon of bicarbonate of sodium.
I blame Mary. The evil wench.
-CB