Good morning fellow readers!
I hope you guys are enjoying this three day weekend... Cause it will be your last!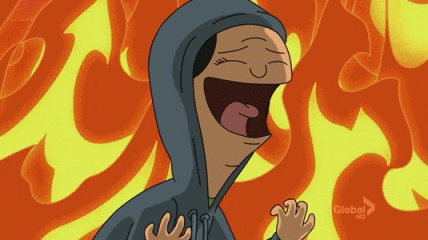 Ha ha ha ha!!
Until Thanksgiving, that is. Which is closer than you might think, wohoo!!
Now that you know that you'll be in school every day you should come by the English Counseling Office! Not only will we be able to help you with questions you might have regarding your major or what classes you should take, but you can also grab a copy of
The Junction
, which is full of beautiful submitions from fellow students. We also have a bulletin filled with things that might spark your interest, such as a list of books we are currently reading, events we want to go to, places that are looking for creative submissions, and, a picture of Shakespeare with the face of Britney Spears. I believe it is named Shakespears.
I also wanted to let you know that
The English Majors' Open Mic is on Tuesday, November 3rd
, during common hours in the Woody Tanger Auditorium. I hope you come join us! It is one of my favorite events of the year. Not only do you get that sugar rushed high when you read in front of an audience, you also get to listen to the inspiring and amazing readings from very talented people.
If you want your writing to be workshopped or, if you want to read something at the Open Mic but don't know what to write about, head on over to the
Writers' Circle
! They meet up Tuesdays from 12.30 to 1.30 in Boylan 2307.
That's all for now folks!
Goodbye and good luck,
-Alana