Buongiorno! Come stai? Tutto va bene?
Sorry, I forgot this isn't the Modern Languages department but the English Department. Still, a little Italian wouldn't hurt the soul. It's a beautiful language and you should give it a try. It's Spanish's twin sister, but the haughty, naughty one who knows how to cook a mean lasagna and drinks sambuca after dinner (yuck). The other sister is also naughty, but much more sultry. They're both bossy. Either conjugate your verbs and know that "la" goes with "mano" or you'll be in trouble.
Okay enough about the twins and more about the goings on around campus and the department. Here's a friendly reminder that next Monday is Columbus Day and there is no school. We're also done with conversion days for the foreseeable future, so it's smooth sailing from here on out. The Writers' Circle meets every Tuesday from 12:30pm to 1:30pm in B2307. If you're a creative soul and want your writing workshopped it's the perfect place to be.
If you have any questions or concerns about the goings-on in the department, drop by B3416 and see one of our interns or Professor Natov. Stop by and pick up a copy of The Junction, the English Department literary magazine. It's chock-full of writings and musings by you, the students of the Brooklyn College. For more information on how to submit your pieces to The Junction please visit us at 3416B, otherwise stay tuned to the blog for information in the coming weeks.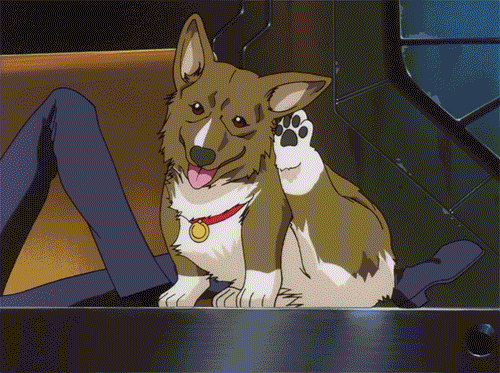 And now, I leave you with the overwhelming cuteness of Ein and the blog-tastic stylings of the English Major's Counseling Office. Ciao! Hasta luego!
-L