William Blake was an esteemed English poet and painter. His notable works include Songs of Innocence and Experience; he lived around the time of the Enlightenment thinkers. He believed in racial and sexual equality. A lot of his works, such as Songs of Innocence and Experience, focused on exploring these dualities-- perhaps to demystify them.
Blake also saw visions as a child and a young man. At the age of ten, he saw a tree full of angels. He only escaped being "thrashed" by his father by telling a lie, and through the intervention of his mother. He experienced many of these occurrences throughout his life.
Once he had confided in an astrologer about his visions, he decided to paint one of them. Here is his "Ghost of a Flea--"
A lot of people don't know he's both a painter and poet; I might be preaching to the choir, here, since this is directed at the BC department of English, but I just wanted to share some of his paintings with you, many of which illustrated his poems.
Newton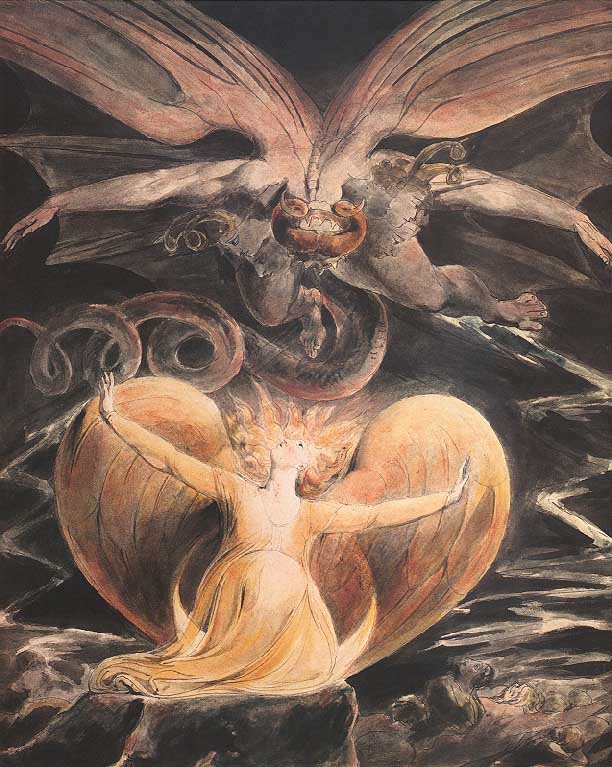 The Red Dragon and the Woman Clothed
Dante's Hell
The Agony in the Garden
Many scholars have argued that William Blake's ideas were a precursor to those of psychoanalyst Carl Jung.
-- Anna