For my first blog post as an intern, I couldn't help but write about the culture of the wonderful island of Trinidad and Tobago! Though I was born in the United States, both of my parents are from Trinidad and Tobago and I still somehow feel that I was born in Trinidad and Tobago as well.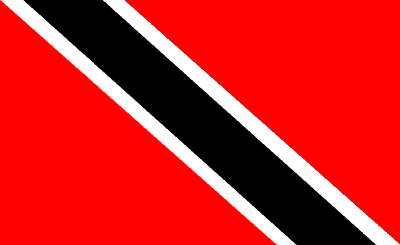 I would also love to wish Trinidad and Tobago a Happy Belated Independence Day! On August 31st, 1962 gained its independence from Great Britain
.
The culture of Trinidad and Tobago can be summed up or described in countless categories, but I would like to focus on the cuisine, the music, and the dance.
The cuisine of Trinidad and Tobago consists of numerous dishes including two types of roti, doubles, and curried foods. Both types of roti are usually served with curried foods.
The two types of roti are buss up shut and dhal puri.
Buss up shut- Buss up shut is also known as Paratha skin. The name buss up shut originated from

its texture, appearance and similarity to a torn (burst) t-shirt. The Trinidadian that came up with this name was quite creative, as many Trinidadians are.
Dhal puri- Dhal puri is a flatbread styled dish with seasoning and split peas.
Doubles- Doubles is a

common street food in Trinidad and Tobago. It is a sandwich made with two baras filled with channa.

Baras is a fried flat bread and channa is curried chick peas.
Curry is the epitome of Trinidadian cuisine. Curry can be brown or green and is usually seasoned, spicy and salty in terms of flavor.
Name it, we curry it! Trinidadians have curried chicken, beef, lamb, goat, shark, shrimp, fish and the list goes on!
Perhaps the most popular curried dish is curry chicken. My personal favorite is curry beef.
Curry Chicken
Another essential component of the Trinidadian culture is the music.
The types of music in Trinidad and Tobago are steelpan, Calypso, and Soca. These are some examples of Calypso and Soca music which are an integral part of the Trinidadian culture.
Two Trinidadian Calypsonians who are famous and popular are Machel Montano and Destra. These are some examples of Soca.
Machel Montano- One More Time
Machel Montano- Like Ah Boss
Destra- Lucy
Last, but not least one of the most distinct parts of the culture of Trinidad and Tobago is whining.
Whining accentuates the movement of the waistline. Nothing but the waist should move. Sometimes mistake whining for other types of dances and are moving their lower backs and butts. That is a HUGE NO NO!!
Trinidadians wine anywhere! Whether it be 'playing mas' as we call it, wining to soca in your house, as soon as soca hits, you will know a Trini from anyone else!
'Playing mas' occurs at Trinidadian Carnival in Trinidad and Tobago, of course, or during the West Indian Day Parade on Eastern Parkway in Brooklyn, New York. Trinidadians are in bright, colorful, and extravagant costumes dancing to soca and celebrating their musical culture.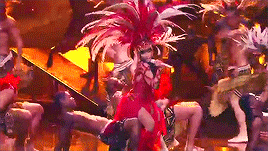 Trinidad and Tobago's culture can be described as fierce, boisterous, festive, extravagant and beautiful, just to name a few.
Well that's all she wrote.
This is Kayla, fellow Trini signing out,
Love and Happiness. Trini to deh bone!!