*****
The #TeacherBae: Social Media, Body Policing, and the Human
Pretty much all week, news and social media outlets have been buzzing about the so called #TeacherBae. Patrice Brown, an Atlanta-based teacher's aid for a fourth grade class, is being dubbed Teacher Bae by twitter after a photo of her, posted on the first week of school, went viral:
Patrice Brown, Atlanta Elementary School
The photo caused more than just controversy all over the internet and had many twitter users furious about not only her outfit of choice, but her judgement and motives as a fourth grade teacher. This then lead to a still ongoing debate between the claimed "inappropriateness" of Brown's outfit, and those who believe that the problem lies within the fact that her body is, as many women of color's bodies are, being policed.
After said photo went viral and sparked debate, Brown's Instagram was soon found out, and other photos of her in the classroom began to surface:
Consequently, the debate went on to the point where Brown took down many of the pictures herself, and the platform of social media gave more and more people opportunity to broadcast their opinions on the life of a human being they have never met before. As they should, right?
My sentiments, exactly.
Twitter might've taken a pill a little too large to swallow with this one.
In my opinion, this is undoubtedly a situation too complicated for social media to take on. The dress only appears "inappropriate" because of Brown's figure, which she obviously cannot do anything about. Her figure will be evident in anything she wears (unless of course, she wears a bed sheet or a trash bag like any other respectable woman with curves should). Whether or not a dress like that is appropriate for the classroom however, is another, more complex question.
As a woman who knows her own figure, there are certain clothing options I prefer not to wear in my workplace. However, whether or not Brown saw her outfits as inappropriate is her choice. It goes without saying that had a less curvy woman wore something similar, it wouldn't appear the same on her body, or spark as much controversy. Brown, a beautiful (and quite stylish I might add) woman who has the individual right to wear what she wants when she wants, made the choices to wear these outfits. I know the assumption that a woman who's been educated, trained, examined in teaching primary education, given a diploma, and hired by a public establishment would have the proper judgment to be wise about the way she does her job is completely absurd. But for some strange reason, I can't seem to shake the feeling that those of us who have never been in her shoes can't fully relate.
Weird.
On another note, one might make the argument that her body is being policed by many, which is true. But, putting the historic and still constant hyper-sexualization of black female bodies aside, it's important to acknowledge that this is an actual human being.
Patrice Brown, who probably posted the photo in her excitement to start a new school year on a good note, has been reduced to a hashtag within a matter of days, and will now be known as #teacherbae for months if not years to come. She's been forced to take down photos, her character has been questioned by thousands of twitter users, (or, to be more accurate, strangers) and worst of all, her job is probably in danger of being put in jeopardy.
So next time we want to jump on #teacherbae or any other controversial bandwagon there is on social media, stop and think about the person behind the hashtag.
-Nathalie
Comic book sales have reached a high that we have not seen for the last 20 years. At least this is according to source Diamond Comics, the largest comic book distributor in the world.
Now it should be noted that there could be some extenuating circumstances that inflate the numbers for the month of August.
This is the first time that Diamond has officially released monthly figures with past figures simply being estimates most other times. There also were five weeks in which comics were shipped last month, rather than the usual four in August last year. I do think it important to mention here that certain issues, like the currently most popular "Harley Quinn" DC comic can have bulk issues storylines that bring out the need for more issues to be printed than the average comic book. Lastly, regular financial inflation, to my understanding, had not been accounted for in looking at sales and bulk issues. Regardless of these things, 10.26 million units is an incredibly high amount of comics to be distributed in a month, especially when considering that the last time stores ordered that volume in a month was December 1996. In the following years, the industry faced some significant troubles, with its total market share dropping to 255 million dollars in sales since 2000. Since then, we have seen an almost comic book-like recovery with an estimated $940 million in book sales last year.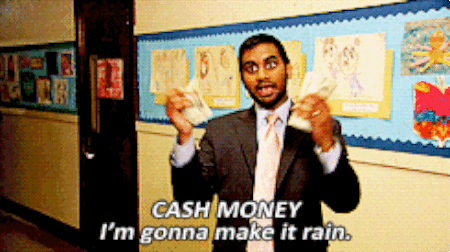 Why is this relevant?
Allow me to tell you something you may already know: for as long as I can remember, I have wanted to be a superhero. But not in the way that you might think. I wanted to be a comic book super hero. As a child, being trapped between the panels of comic book art is where I believed true freedom was found. I liked corny, cheesy dialogue and the way that so much was left to the imagination in plot and subplot.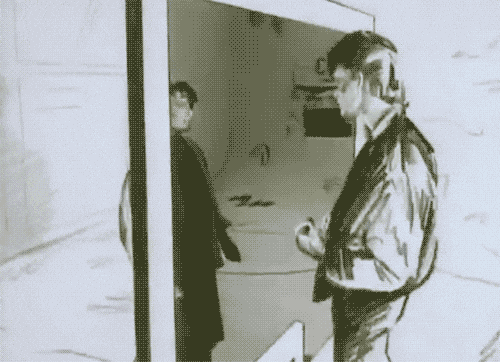 I loved the idea of my convoluted thoughts being so clearly expressed and the words that my pseudo-stutter (which has gotten better but is sometimes clearly present) prevented me from speaking being able to so articulately shine. I loved superhero shows, especially the cartoons, and the many superhero movies that Marvel, DC and so many others produced (granted most of them were not very good at the time) but there was something special about pouring over pages and pages of Spider-man issues from the 1960's. There was a joy in witnessing Ironman, Ghost Rider, Conan the Barbarian, Hellboy and so many other amazing characters transform from ink on a page to ideas in my head to passions in my heart. A process interestingly that is completely reversed when a comic book team comes together to make a character. And so though I am grateful for the joy comic book movies have given me from 2003 - Present, I am really happy to see a rise in comic book sales. Maybe the content could use a bit of work (blog for another time), and maybe my optimism for the rise of comic sales is unwarranted due to too many unknown variables, but for the seven year old who lives in this twenty-two year old body, this is a cool step in a preferable direction.
*****
The festering dumpster-fire that is 2016 has snatched another victim.
Edward Albee, widely adored playwright and professor, died in his home in Long Island last Friday. Most known for penning the Tony Award-winning "Who's Afraid of Virginia Woolf?," Albee provided his
generation with a refreshing-yet often dark- take on the post-war American family, as he favored the
intimacy of his characters, and
peeling back their often desperate facades. His astute prose ripped the conventions of grandiose (yet often insipid) scripts that were littering the theaters of his era.
Along with his Tony, three Pulitzer Prizes, and multiple Lifetime Achievements from various national organizations, Albee also won the hearts of his students as a beloved guest professor and mentor at the University of Houston School of Theater and Dance. Little known to mainstream media, Albee inspired hundreds of fledgling playwrights every spring semester starting in 1989. One of his former students, writer Caleb Travis, recently posted that Albee "altered the roux at the bottom of our collective brain-gumbo" at the online cacophony following the news of Albee's passing.
Of the Socratic influence, Albee insisted that the university reserve spaces in his class for non-theater related majors, as he had no patience for uniformity. He also had no patience for pandering, as two university donors abruptly discovered:
After parading about the campus, university officials had guided the two
investors
philanthropists to Albee's graduate class one afternoon. Mid-lecture, the group tottered in to ogle at their prize celebrity.
According to Travis,
Albee paused his discussion (his students irked with the interruption) as one of the officials asked what the lecture concerned. Albee smiled, and answered "you know, it's funny you should mention that. We were just discussing the playwright/producer relations."
"Oh?" inquired the ogler.
"I'm teaching them how to tell producers to-" and right on cue, his students obediently bellowed "FUCK OFF!"
That moment wasn't a childish jab at the interrupters. For Albee, it was real preparation for any artist to, as Travis puts it, "defend themselves from wealthy folks with suits more expensive than their rent, and standing firm and saying 'Fuck no' when they go about the business of theater, which is all to often the business of ruining plays."
If I ever had the opportunity to take Albee's class (mere freshman weren't allowed anything fun), I might've reconsidered dropping out of UH's Theater Program. Granted, that's not a decision I regret; I left because I couldn't afford it. Of course there were other reasons, but in the spirit of Albee, I'm giving you the most honest one.
I did catch him in the hallways once, while I was leaving my
overpriced
-yog
a-instructor
acting professor's office to voluntarily revoke my drama major. I remember a flash of white hair, a soft smile, books in hand, and nothing else. I had no clue that I was feet away from a literary behemoth. Even with the caveat of being a silly 18 year-old at the time, I'm still embarrassed.
Albee always urged his students to write their individual passions. Apparently he had said something to the effect of "what moves
you
is what belongs on the page, anything else is a lie," to several of his students. My favorite Albee-ism, courtesy of another one of his former students, is that a playwright "is only successful once he learns to write about someone other than himself. That's the hardest thing to do, not to write about 'I'."
Indeed, you could never accuse Mr. Albee of being elitist.