Why Are Dreadlocks Unprofessional?
"It shall be unlawful employment practice for an employer...to discriminate against any individual with respect to his compensation, terms, conditions, or privileges of employment, because of such individual's race, religion, sex, or national origin."
- Title VII, Civil Rights Act of 1964
On September 15th, 2016, the 11th Circuit Court of Appeals ruled in a 3-0 decision that banning employees from wearing dreadlocks is not a form of racial discrimination.
The conflict originally began in 2010 in Mobile, Alabama, when Chastity Jones applied to work at and was hired by Catastrophe Management Solutions, an insurance claims processing company. Jones was later contacted by human resource manager who told her that she needed to cut off her dreadlocks because they don't comply with the company's grooming policy. When Jones refused to cut off her dreadlocks, the company withdrew its offer.
In 2013, Equal Employment Opportunity Commission, or EEOC, filed a case against Catastrophe Management Solutions, stating that the company's refusal to hire Jones on the basis of not cutting her hair is racial discrimination, which goes against Title VII of the Civil Rights Act of 1964.
This brings us to present day, when the court refused to acknowledge that refusing to hire individuals based on the way they wear their hair is not a form of racial discrimination. Furthermore, the litigators for Catastrophe Management Solutions "accused

the EEOC of indulging in 'novel theories' about race and culture that sounded like a sociological thesis on critical theory, not a valid legal argument" (Gershman 1).
Courts have determined that discrimination on the basis of race refers to skin color and "immutable traits" (Gershman 1). Perhaps, since someone can change her hair so easily, it slides under the radar of blatant racism. There have been calls to interpret the Title VII to include not only physical characteristics of race, but also cultural characteristics as well.
There is a reason that I started this article with Title VII of the Civil Rights Act of 1964. This is the true law that is coming into question here. This law is in place for a reason. Many people fought so that one day no one would be refused employment on the basis of discrimination. On this day, the courts showed that this law doesn't matter, what matters is the justice system's definition of racism. It is the interpretation of this law that allowed companies to continue to refuse employment because of something as foolish as the style of someone's hair.
The truth is I am tired. Just the thought of this lawsuit ending the way it did makes me incredibly disheartened. I wonder how refusing to hire someone based on having dreadlocks isn't racism. Even if you take away the concept of race from the situation (which I still find hard to do), wouldn't refusing to hire someone because of their hairstyle still be considered discrimination? Wouldn't that be against the law? And wouldn't it be considered racial discrimination if a company refuses to hire someone because they choose to wear a hairstyle that is traditionally an African hairstyle? Why are dreadlocks considered a hairstyle that "tends to get messy" while long hair is acceptable in the workplace (Gershman 1)?
I think that 11th Circuit Judge Adalberto Jordan was right. I think the court didn't make this decision because they thought that it's okay for companies to turn employees away based on something as small as hair. I think the court ruled in favor of Catastrophe Management Solutions because the court wasn't prepared to fight a battle that no court has ever faced before.
Gershman, Jacob. "Appeals Court: Employees Don't Have a Right to Wear Dreadlocks." 16 Sept. 2016,
http://blogs.wsj.com/law/2016/09/16/appeals-court-employees-dont- have-a-right-to-wear-dreadlocks/. Accessed 24 Sept. 2016.
Beyond the hashtag
It's 2016 and we're all living in a hyperreal world called Earth. Seriously. Just type up "news" on google or look at the trending hashtags section on Twitter. You'll be surprised at the news content you find (or the lack thereof). For example, some of the top trending hashtags Twitter showed me on Friday (and Saturday) night of last week were #TheWalkingDead, #RadioRaheem, #nitiasia, and countless others. I searched up the top trending Twitter hashtags for 2015 and the top three hashtags under the news category were #jobs, #Quran, and #ISIS (followed by #PrayForParis). It may be biased of me for using Twitter as my first pick here but look, I personally like to use Twitter. It's a gathering for people like me who want to know what's going on here and now. It is a great tool to see THE PEOPLE (like any old Joe) comment on the news. It shows trends (only when the company isn't blatantly filtering them out but that's a conversation for another day).
But here comes the reason for this post. Why does this matter? It's because to so many people the release of season six of "The Walking Dead" on Netflix or the brand new iPhone is news. It's what people want to hear. A lot of people don't want to hear about war, revolution or the massive refugee crises going on around Europe. Nope.
That's why i'm going to talk about the news (and my own take on it). I'm going to don my temporary pundit-hat and tell all of you a story, which started July 15, 2016 (yes last summer). There was a
coup d'é·tat in the country of Turkey. A military faction attempted to overthrow the government and many different state-run institutions. The result? It failed. Why? It was a poorly-led effort (the instigators couldn't even assassinate the head of the state) and the people marched across the streets of Ankara and Istanbul, forcing the rebels to stand down. Many arrests were made. Cheers were resounding throughout the country. However, that coup was the tipping-point of a country which, in the past few decades, has been slowly leaning towards a more conservative rule. Secularism as we know it is probably gone.
Some would think that's not a bad thing. Let Turkey do what they want. Statistics show that 97% percent of the country is already Muslim. Is that so wrong? I don't know. Should government and religion be united? If you're unsure go read Plato's Republic. These are questions you need to be asking yourselves, generating conversation and awareness of these issues. If you don't then who will?
That's besides the point. This is only the surface-level issue. Here comes the crux of my news brief. In Turkey there is a purge going on, one which will affect future generations of Turkish postmodern thinkers and students alike. After the coup, many professors in universities were being targeted in a wave of unprecedented purging. Many were fired; more were arrested. Many more simply fled the country, looking for work and safe haven in other countries. This is the tipping-point I mentioned earlier. The academies of Istanbul and Ankara have always been Western-oriented, but the recent purgings have led to an increased amount of power to those in the ruling parties. They've been left with an empty road, with little to no resistance, to impose their ideologies (rooted in nationalism and Islam) on the newer generations.
One of my friends, a math teacher for a private high school and a private University, was targeted and fired from his job, being accused of working for the man who organized the coup in Turkey. That is anything but the truth. This is part of a large, indiscriminate purge to those don't fall in line with the ruling party.
Here's a thought experiment for all of you: Imagine if our government fell under the rule of one man who, leading his party, held total control over our country. He improves the infrastructure of the country and has won all of your hearts. Now imagine if one day this man started imposing his religious ideology over many state and private institutions, say, Universities. Imagine if your admission to graduate school is determined whether or not you fall under a specific religious faith, or if your future government-run job is determined by your faith. Horrible right? None of us could care less about what's going on in other countries, much less if it's something that has already happened in the past. History has a habit of repeating itself. The Romans started off as a Republic but what happened? That's right, they ended up becoming an autocratic Empire.
There you have it. That's my piece on the news.
Here are
links to some of my source articles.
Au Revoir. ~
*****
Protecting your Yahoo Account After Security Breach
On, September 22nd, 2016, Yahoo confirmed that there was a major security breach in 2014 that affected "at least 500 million user accounts."
Yahoo said in a statement, "
T
he account information may have included names, email addresses, telephone numbers, dates of birth, hashed passwords (the vast majority with bcrypt) and, in some cases, encrypted or unencrypted security questions and answers,"
Basically, these hackers stole almost everything!
There is one bright side, which is; Yahoo believes that financial information such as credit card numbers and bank account information are safe and were not stolen.
More good news! The FBI is in the middle of an investigating this massive security breach.
"The FBI is aware of the intrusion and investigating the matter," an FBI spokesperson said. "We take these types of breaches very seriously and will determine how this occurred and who is responsible. We will continue to work with the private sector and share information so they can safeguard their systems against the actions of persistent cyber criminals."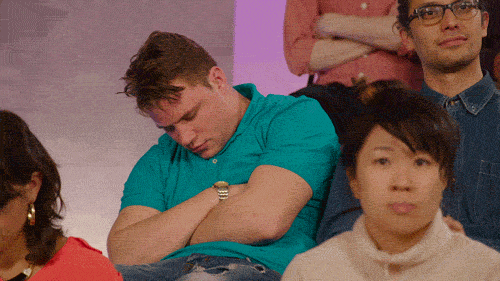 As an avid Yahoo user, when I received an email from Yahoo's team I was immediately scared that my personal information had been stolen.
But, within the email there were some tips and steps to protect Yahoo user accounts which I found immensely helpful.
First, change your password! It may seem self-explanatory and simplistic, but it will help more than you think. If you used the same password for other accounts, it would be a great idea to change those too.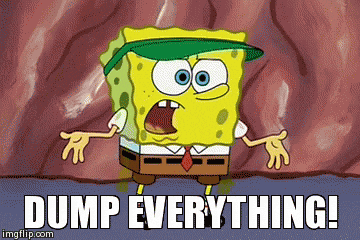 Along with changing your passwords, update your security questions and answers to your account to ensure that your account is even more secured.
Yahoo's ongoing theme to protecting yourself seems to be change, change, change! Change your passwords now, change your passwords often, always pick tougher passwords than your last, and never ever use the same password twice.
There are also other tricks such as using a password manager and activating your two-factor authentication.
Last, but certainly not least, remain vigilant. Be aware of any suspicious activity within your account and look out for any fake emails that claim to be from Yahoo or any other usually secured website which are asking for your personal information.
I hope these tips have helped you, like they've helped me!
Here are some links with my sources and some more information.
What to do if your Yahoo account was hacked
Yahoo says 500 million accounts stolen
ow to protect yourself after the Yahoo email hack

This is Kayla, fellow Trini signing out,

Love and Happiness. Trini to deh bone!!