Let me start by saying that I had intended a different direction for this week's blog. My original plan involved an interview with the charming and convivial Kimi Mongello, a Brooklyn-based artist whom I'm admittedly obsessed with (I mean,
mildly;
it's not like she should be concerned). But, due to last-minute circumstances, I've had to put that interview on the back burner until next week at the very least.
Which leaves me with less than 24 hours to write a brand-new article.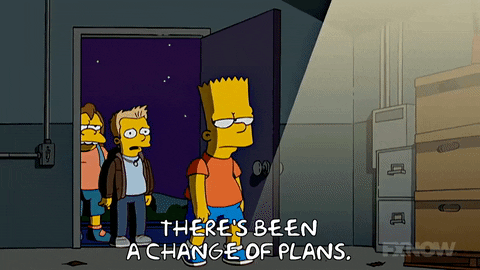 I'm sure if you gave me an hour I could think of another artist that I find compelling enough to write about, but look: I'm that poor sucker in the museum that counts to 30-Mississippi at each display, because I don't want to give the bystanding visitors the impression that I didn't "get it." Hey, at least I'm not that obnoxious tourist who only seeks to snap a photo of
Starry Night
for the sake of Instagram, or worse, that insufferable hipster who pontificates in a Proust-like fashion about an abstract sculpture. Art, I regret to say, is not an impassioned subject of mine, especially coupled with a fast-approaching deadline. I suppose that I should panic, but I'm nearing that quarter-life crisis where I'm so preoccupied with the implications of my infinitesimal existence that I can't be bothered.
I then toyed with a piece in the vein of
The Onion
entitled "Area 5 Year-Old Finds Her Latest Finger Painting Woefully Inadequate," but the only 5 year-old I know has stopped talking to me because of our conflicting political stances (she's a strict Constitutionalist, I believe that it's more of a living document). As a writer with some integrity, I can't allow myself to type up a post of lies.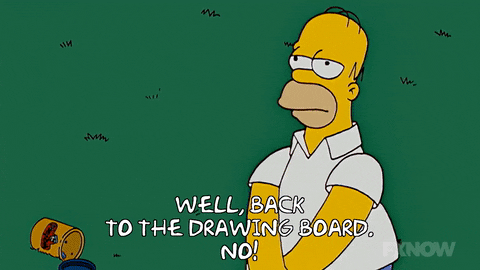 Then I remembered that I met that 5 year-old in the same place where I was first exposed to Kimi's art, and eventually Kimi's radiant self: A magical haven perfumed with freshly pulverized coffee beans and warm smiles. A creative sanctuary so delightfully cozy that it's often regarded as a "secondary living room" for each visitor. Oh, have I mentioned the loaded breakfast burritos? The creamy grits? The gooey grilled cheeses?
Courtesy of yelp.com
As someone who spent seven months indentured to the "Happiest Place on Earth," I'd rather occupy an afternoon curled up in Roots (nestled between 18th and 19th on 5th Ave) with an egg taco and a perfectly crafted latte, than take a spin on Cinderella's Carousel.
Roots has better company anyway. For instance, Amanda Neill, the current owner of the cafe, infects her guests with a virulent smile, as well as caffeinated bliss (I would hardly be surprised if Amanda was tasked with greeting her fellow benevolent souls as they enter Heaven in her afterlife). Another familiar visage belongs to GypsyGeorge Mihalopoulos, a former Roots barista and current musician/record producer/
olive oil salesman/
professional eye-roller who happens to be one of my best friends (and future interviewee. . . Yeah, I have this planned out). I could compose countless paragraphs describing the other glorious dwellers, but I'll spare you, and quit while I'm ahead.
Of course, I could not eloquently capture the spirit of Roots as Jessica Leigh Hester did in this Times article
. . . I'll just leave this here for you to peruse.
So what does Roots have to do with "Art?" Well, aside from selling Kimi's adorable pun magnets (tune in next week!), Roots Cafe avidly showcases pieces from local artists (including painter Anthony Mangicapra at one time… who has yet to get back to me with an interview request, but I'll wear him down. He owes me).
Courtesy of yelp.com
Additionally, Roots hosts monthly music and poetry nights to feature "the best writers and songsters around," at least two of which I'll also be writing about in the future.
If you're interested about possibly exhibiting your own creations, or taking a gander at their current display, check out their website here:
http://www.rootsbrooklyn.com/
.
Or, just waltz right in and order a Redneck Mocha (don't ask questions).
Tell them that Emily sent you.
The adorable 'Tip Wars' at the counter. Instagram.
-Emily