What Else Do I Watch Besides Netflix ?
I was never really much of an avid Netflix user until a few semesters ago. During the beautiful and wonderful month long vacation that we are granted from December and January, I found myself with absolutely nothing to do. One night (really morning if you consider the fact that it was after midnight) I turned on my T.V. and selected Netflix.
And Voila!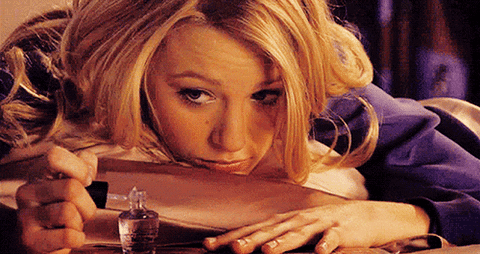 I typed in voila on giphy.com and came across this gif which confused me, but it is also relevant because it brings me to the next part of the blog. The actress in this gif is Blake Lively who was one of the main stars of one of my favorite shows on Netflix, Gossip Girl.
These are the shows that I am currently watching on Netflix in rotation:
One Tree Hill
Gossip Girl
90210
Being Mary Jane
The Vampire Diaries
How to Get Away with Murder
As you can see I love television shows that are filled with drama!
I love watching with a lot of popcorn because every show needs a fulfilling and satisfying snack to match the quality of the show.
But back to
Gossip Girl,
because if I decide to write about the reasons that I watch all of these shows repeatedly, I will begin rambling.
Gossip Girl
(2007-2012) is an American teen drama television series based on a book series which follows the lives of upper-class teens residing in Manhattan's Upper East Side.
In the show, the girls attend
Constance Billard and the boys attend
St. Jude's Preparatory School for Boys.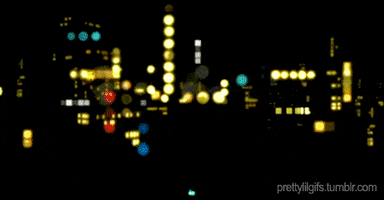 Each character provides just the right amount of drama to rake the viewers in.
Here is a break down of each character and why they are essential to the arc of the show.
S
erena
van der Woodsen
portrayed by
Blake Lively
is the 'it girl' of the Upper East Side. She is not the brightest of the bunch, but her mesmerizing looks constantly secure her exactly what she wants. Many females,
including her best friend, Blair Waldorf
envy her because of her ability to capture the attention of any male she encounters.
Blair Waldorf portrayed by Leighton Meester is the 'mean girl' of the Upper East Side. She is immensely obsessed with social hierarchy and more importantly being on top. She is exceptionally brilliant at scheming and academics which more often that not secures her position at the top. Her extreme paranoia and need to overachieve at every aspect of her life gets the best of her. The man who shapes her behavior is the love of her life, Chuck Bass.
Chuck Bass portrayed by Ed Westwick is the resident 'bad boy' of the Upper East Side and is basically the male version of Blair Waldorf. He is a master manipulator and schemer but differs from Blair in that he is not obsessed with social hierarchy at all because he naturally leads with his charm. Chuck and Blair's love story is an important storyline, if not the most important storyline of Gossip Girl as it spans from Season 1- Season 6.
Dan Humphrey portrayed by Penn Badgley is also known as the "Lonely Boy" for the sole reason that he isn't even from the Upper East Side. He is from Brooklyn and is an intellectual in terms of writing and literature. Unlike many of his peers, he is attending this prestigious high school on scholarship because his family is too poor to afford the tuition. He is constantly at odds with other main characters because he feels excommunicated and disrespected which causes him to find another method of access to the top. He is one of many men who is hopelessly in love with Serena

van der Woodsen.
Nate Archibald portrayed by Chace Crawford is the 'Golden Boy' of the Upper East Side and is best friends with Chuck Bass. He is sometimes seen as the male version of Serena

van der Woodsen because every female he counters falls for him one way or another. Him and Dan Humphrey are at odds for
Serena
van der Woodsen's heart for many seasons.
There have been countless arguments on who Serena should have ended up with between Nate and Dan.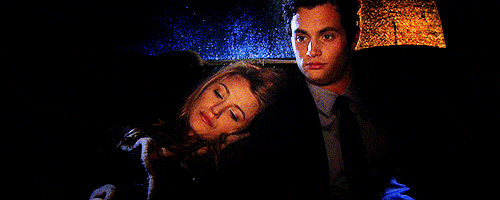 Nate and Serena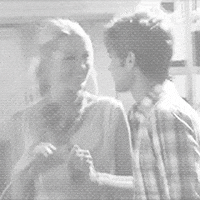 Should the Lonely Boy or the Golden Boy have the It Girl?
For anyone that has actually watched the series, (I so hope that someone actually has), who deserved Serena more?
Now for the couple that is the definite epitome of coupledom of this show, CHAIR (Chuck and Blair)!
The masterminds of scheming, duplicity, and destruction of the Upper East Side are perfect!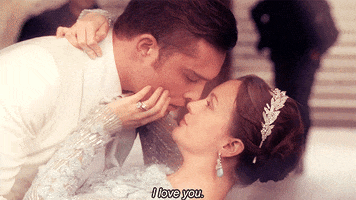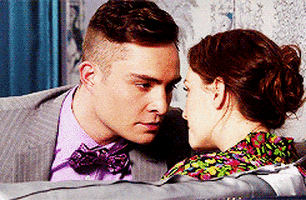 I am love with their romance and their beautiful story!
I'll leave you all without sounding too cheesy though I probably already have.

This is Kayla, fellow Trini signing out,

Love and Happiness. Trini to deh bone!!